Query and Visualize Google Analytics
in Redash in just a few moments
Google Analytics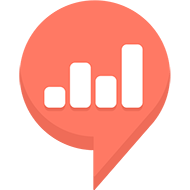 Redash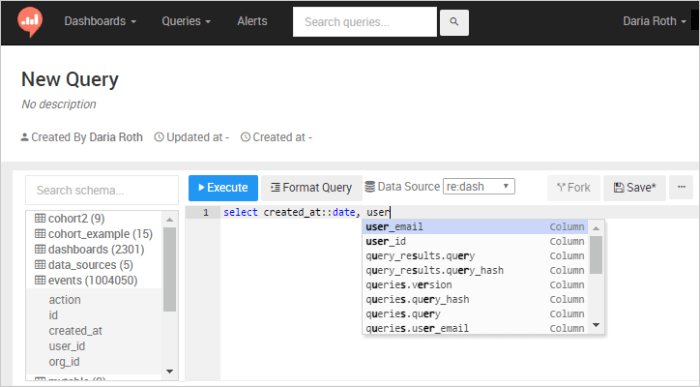 Query Google Analytics using its natural syntax, enjoy live auto-complete and explore your Google Analytics schema easily in Redash's cloud-based query editor
Get results, fast - shorter on-demand running times, all query results are cached, so you don't have to wait for the same result set every time
Schedule queries to run periodically to view the latest data without running again and again manually.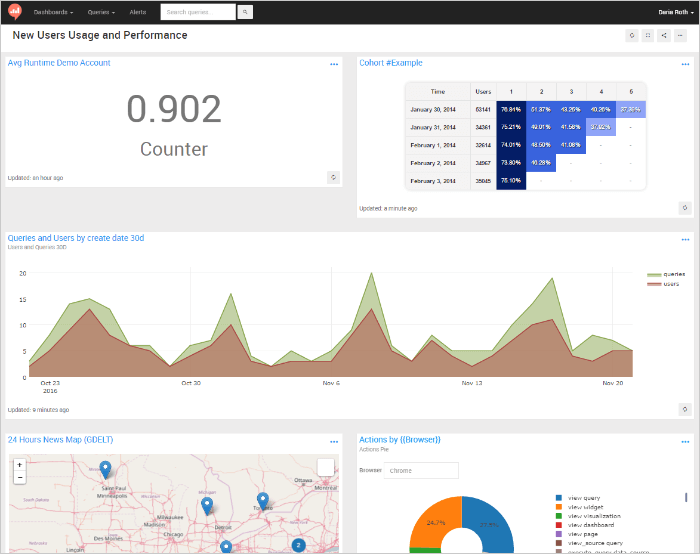 Visualize your Google Analytics data and gather it into thematic dashboards from multiple sources, share the story your data tells with your team or extermal partners.
Supported visualizations: chart (area, bar, line, pie, scatter), map, cohort, boxplot, pivot, sankey, sunburst and word cloud. More are on the way.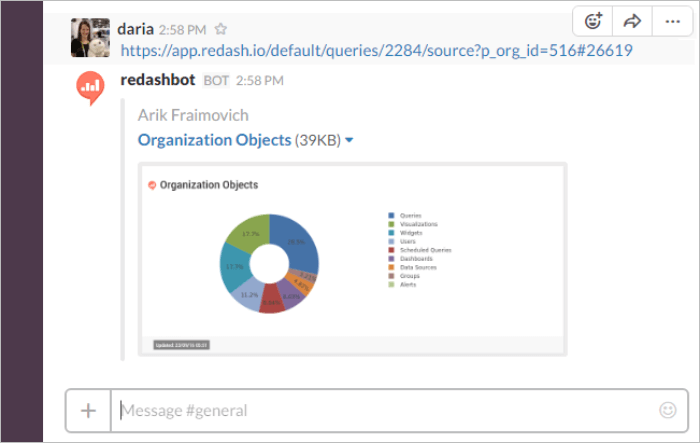 Share insights from Google Analytics via link or Slack or embed them wherever you need to make your organization truly data driven.
Integrate Redash with external services and create alerts to be alway in the know.
Get Started with Redash for
Free
Easy setup. Query and visualize in minutes.
Plug and Play
Hosted by Redash
Don't worry about installations, hosting and upgrades.
All plans include a 30-day free trial. No credit card required.
Start Trial
See plans
Open Source
Self hosted
Maximum flexibility in your own environment.
Friendly and permissive license (BSD-3)
Setup guide