User Guide
Creating and Editing Dashboards
Creating a Dashboard
A dashboard lets you combine visualizations and text boxes that provide context with your data.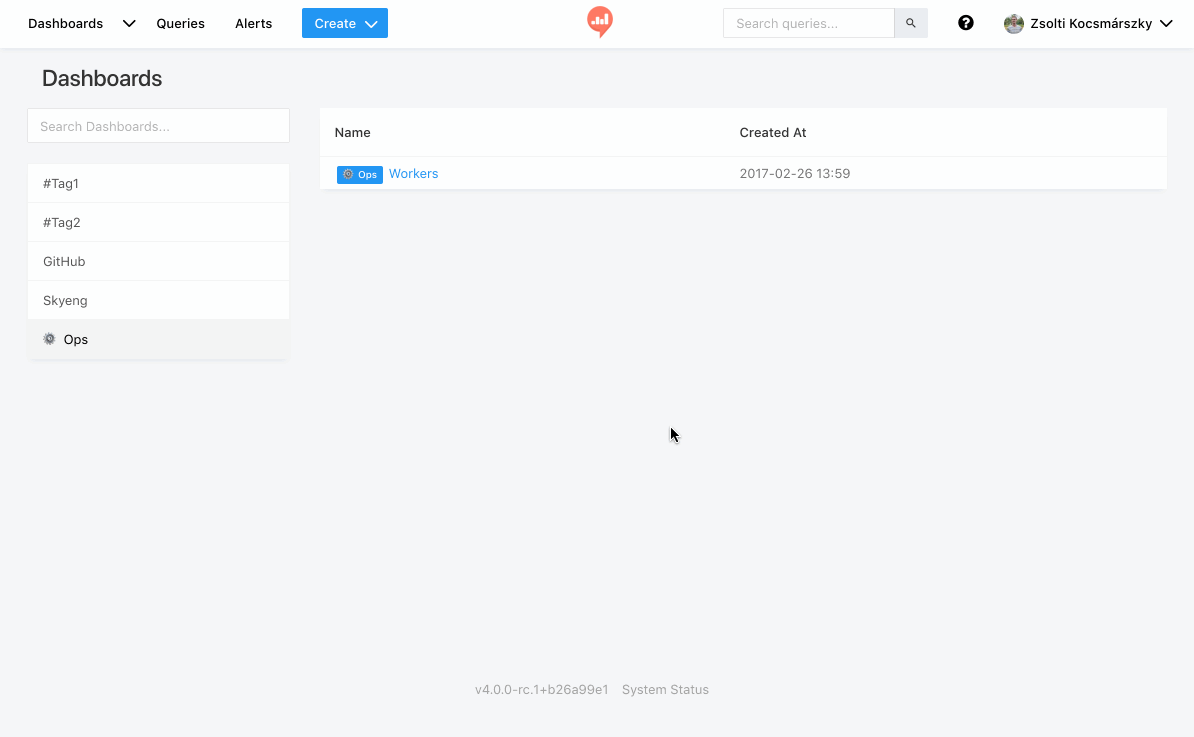 You can create a new dashboard with the Create button from the main navigation menu:

After naming your dashboard, you can add widgets from existing query visualizations or by writing commentary with a text box. Start by clicking the Add Widget button.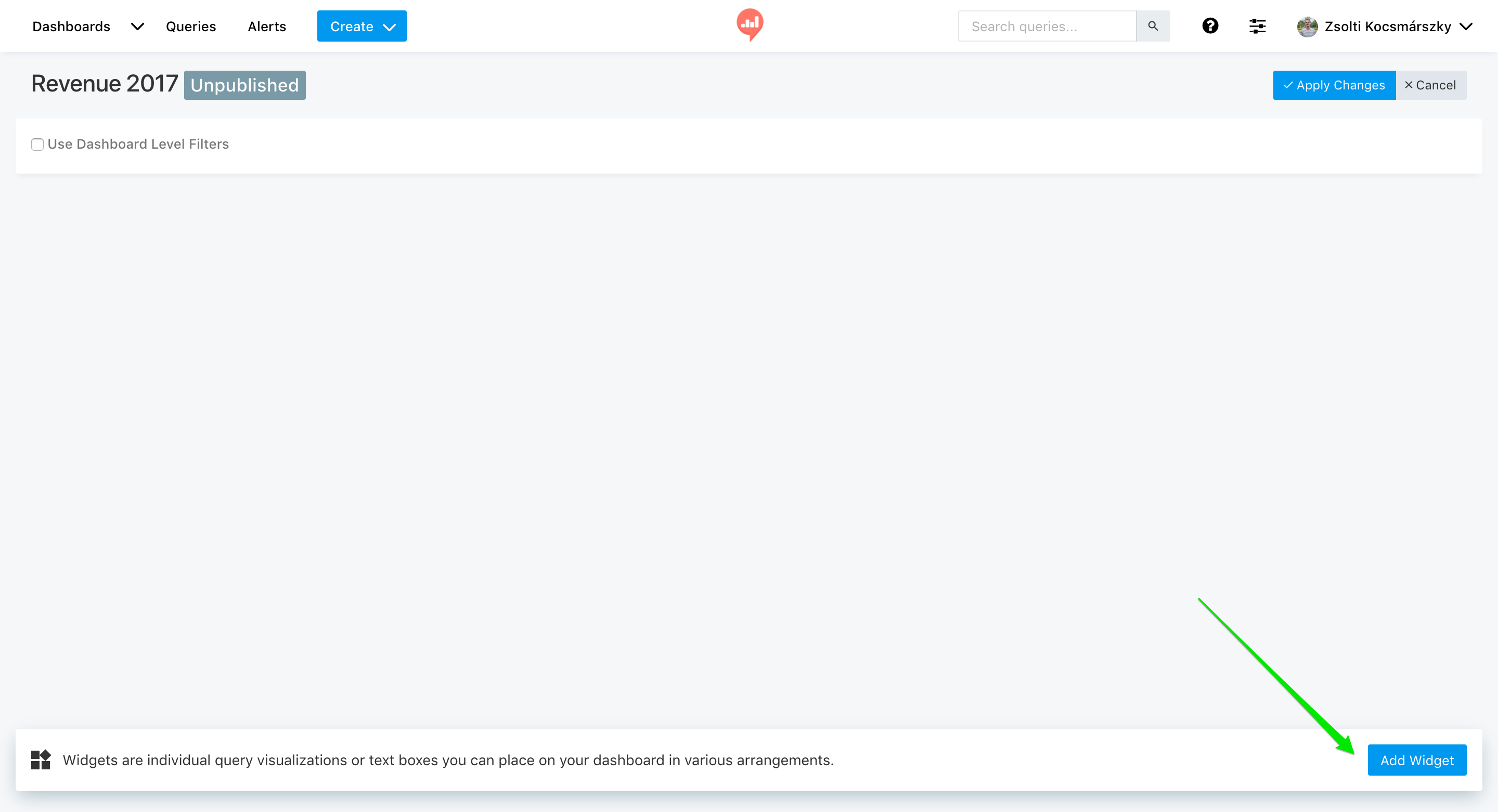 Search existing queries or pick a recent one from the pre-populated list: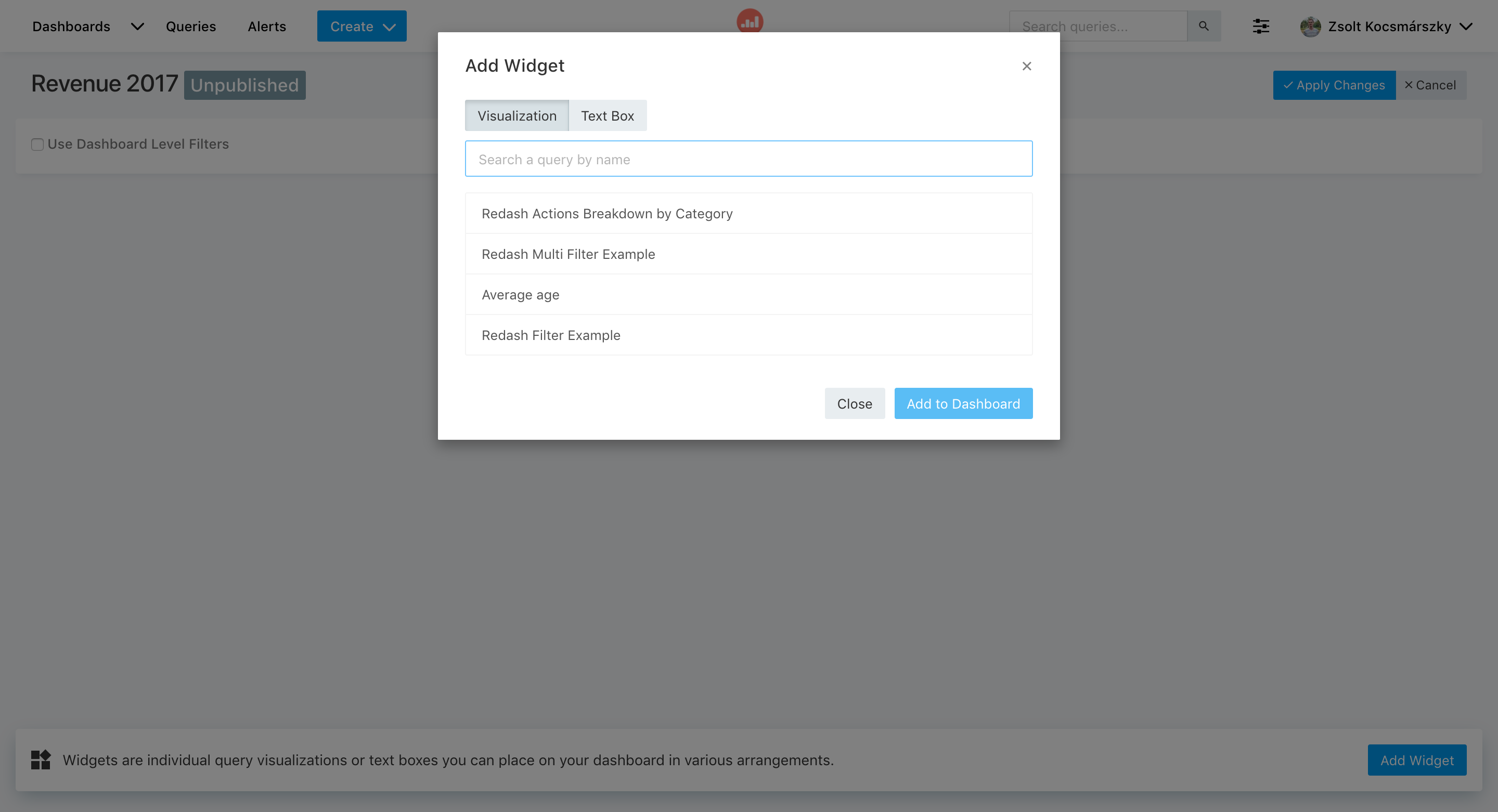 Picking Visualizations
By default, query results are shown in a table. At the moment it's not possible to create a new visualization from the "Add Widget" menu, so you'll need to open the query and add the visualization there beforehand (instructions).
Adding Text Boxes
Add a text box to your dashboard using the Text Box tab on the Add Widget dialog. You can style the text boxes in your dashboards using Markdown.
You can include static images on your dashboards within your markdown-formatted text boxes. Just use markdown image syntax:![]( <url for image > )
Dashboard Filters
When queries have filters you need to apply filters at the dashboard level as well. Setting your dashboard filters flag will cause the filter to be applied to all Queries.
1. Open dashboard settings: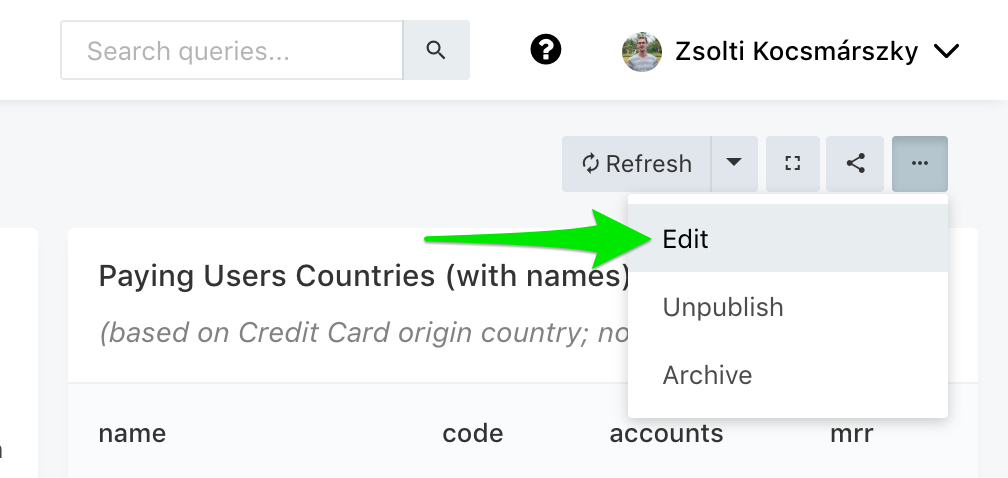 2. Check the "Use Dashboard Level Filters" checkbox:

Managing Dashboard Permissions
By default, dashboards can only be modified by the user who created them and members of the Admin group. But Redash includes experimental support to share edit permissions with non-Admin users. An Admin in your organization needs to enable it first. Open your organization settings and check the "Enable experimental multiple owners support"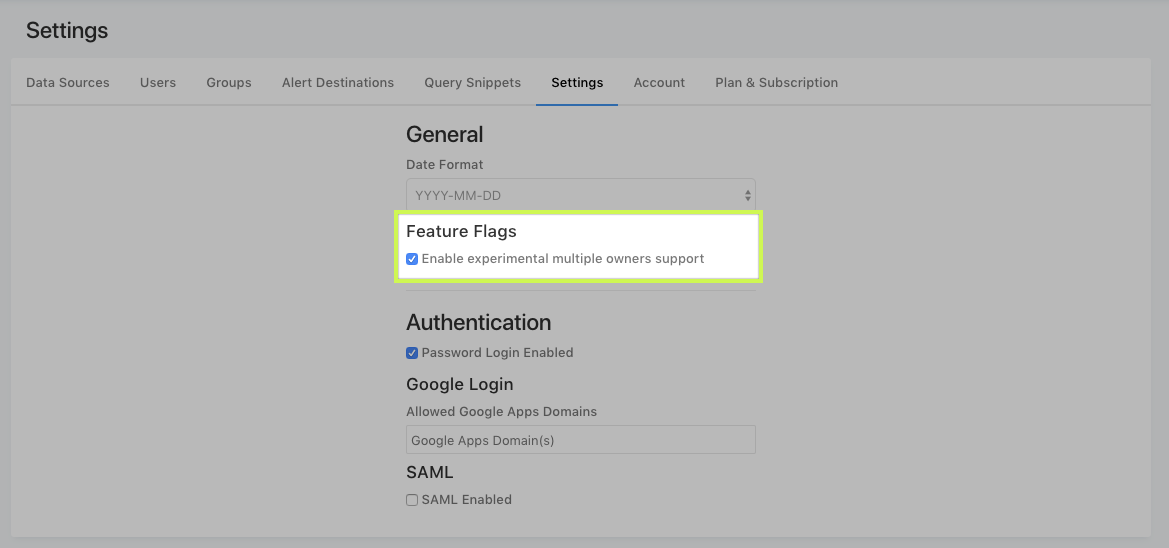 Now the Dashboard options menu includes a Manage Permissions option. Clicking on it it will open a dialog where you can add other users as editors to your dashboard.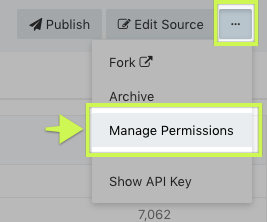 Please note that currently the users you add won't receive a notification, so you will need to notify them manually.
---