Redash supports a vast amount of Alert Destinations. The latest list includes: Email, HipChat, Mattermost, PagerDuty, WebHook, Slack, ChatWork.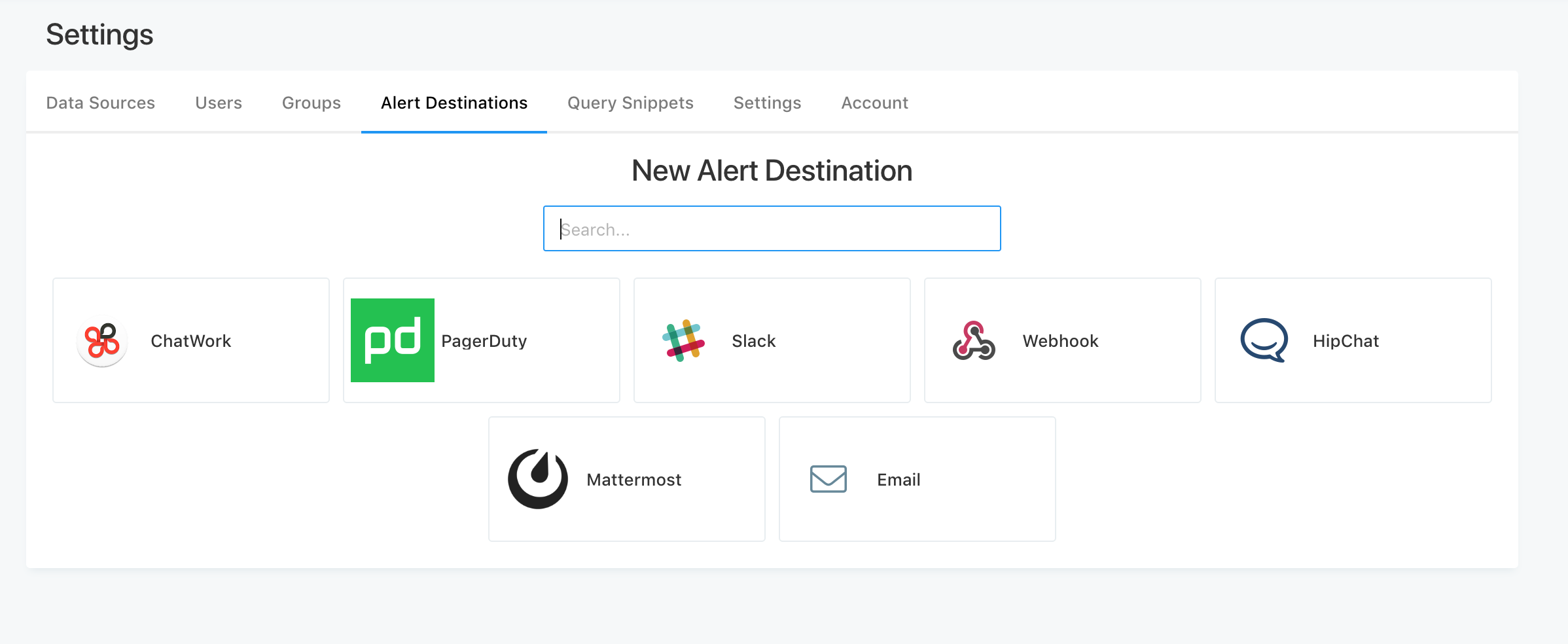 Prior to sending alerts to one of the above destinations, there is a need to define and configure them.
Adding Alert Destination
Click on the Settings menu (top right corner)

Select "Alert Destinations" tab.

Click on "+ New Alert Destination"

Choose the destination type you wish and configure it.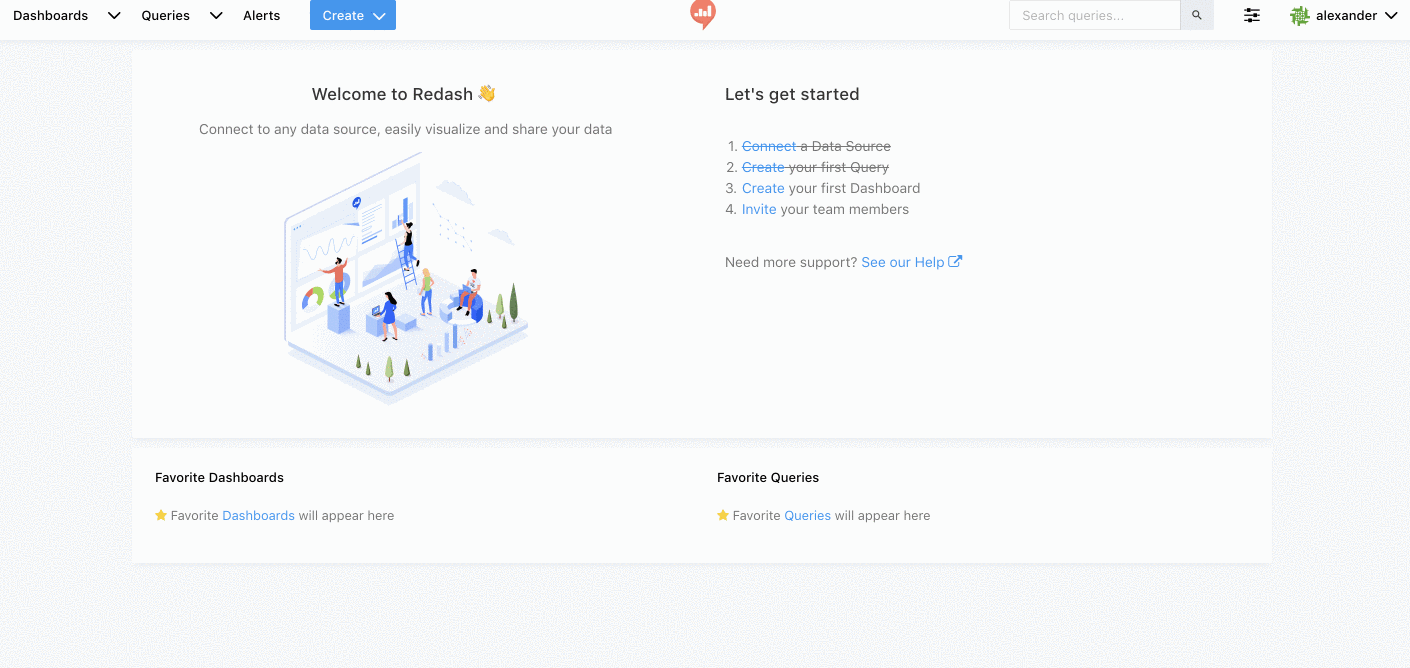 Only users with admin rights can create new destinations, but any user can use them in their alerts once created.
---